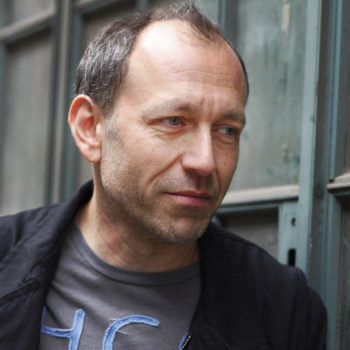 Dru Masters
TV and Film composer. Board Director at PRS and BASCA
Dru Masters is the RTS Award-winning composer behind some of the UK's most successful drama and factual shows, including International Emmy winning Capital starring Toby Jones, BAFTA winning Damilola, Our Loved Boy, multi award-winning BBC drama Silk, Charlie Brooker's comedy drama A Touch Of Cloth, and Young James Herriot.
At 3 years old, Dru knew he wanted to be a composer. His mother had joined the Sadlers Wells Ballet at 15 and used to break in Margot Fonteyn's shoes, his father was a playwright and a poet. Dru won a scholarship to attend the Purcell School at 10 and joined the National Youth Jazz Orchestra at 16. He studied composition and arrangement with legendary MD, Ray Cooke and spent much of his late teens sitting in the orchestra pit of countless London theatres, marking up scores for shows like Sweeney Todd, Jean Seberg and West Side Story.
Dru's career in television began as a composer's assistant on the BBC drama, Howards Way. He went on to produce and co-write several ITV dramas with acclaimed British composer, Steve Martland, before being asked to score his first drama, Paul Abbot and Kay Mellor's The Ward, which ran for 5 years on ITV, winning many awards, including a BAFTA.
He composed the music for the trailer launching the new Ubisoft game, Anno 2205, scores for a number of highly acclaimed theatre productions, several television comedies, including the BBC's Parmface and I'm With Stupid, many short films and the feature films The Library Suicides, directed by Euros Lyn, Jump, directed by Bindu de Stoppani and starring Claire Price, for which he was nominated for Best Score at the British Independent Film Festival, and most recently Finding Camille.
Dru has also composed scores for countless factual television shows, including the multi BAFTA winning, The Apprentice, The Restaurant, Undercover Boss and station ident branding for ITV. He has also written and produced songs for artists as diverse as Mediaeval Baebes and George Michael.