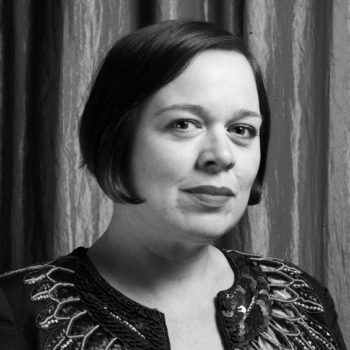 Jessica Curry
BAFTA Award-winning Composer and Presenter
Jessica is a BAFTA-winning composer and is also co-founder of renowned games company The Chinese Room. Her work has been performed in diverse and high-profile venues such as The Old Vic Tunnels, The Barbican, Sydney Opera House, Great Ormond Street Hospital, The Wellcome Trust, The Royal Albert Hall, MOMI New York, The Royal Opera House and Durham Cathedral. The Washington Post describe her music as "stupendous" and The Guardian praised her "gorgeous orchestral score" for Everybody's Gone to the Rapture. The Rapture score has been voted in to the Classic FM Hall of Fame for the last two years. Her music has had extensive exposure on Radio 3, Radio 4 and Classic FM, as well as on radio stations and in concert halls around the world.
Jessica is also a presenter on ClassicFM, presenting the much loved High Score, a Saturday night show about video game music.
She wrote the music for the genre-defying Dear Esther, which won awards for Best Audio at the TIGA's, a GANG award and a nomination for Best Audio at the BAFTAs. The music went on a worldwide orchestral tour as part of Replay: Symphony of Heroes. The sold-out Dear Esther Live, where the game is played real-time alongside the music premiered at The Barbican to great acclaim in 2017 and has since been on a national tour around the country's finest concert halls.  Later this year the show will travel to the Holland Festival and Bremen Music Festival.
Her latest soundtrack for Google Daydream game, So Let Us Melt won three GANG awards in San Francisco this year and the music has been described as "easily one of the best classical releases of 2017, and one of the best game soundtracks of the year too."
Jessica dared to face Jeremy Paxman on Christmas University Challenge and was delighted to have survived the experience.